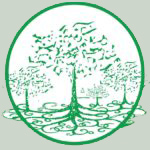 CHAC is the coordinating body for communication, collaboration, education and other health related activities in La Plata County. We advocate for the prevention of disease and disability, healthy lifestyles and integrated health services that are accessible and affordable to everyone.
CHAC functions as an open, inclusive model, relying significantly on volunteers and partner organizations.  All are welcome. We encourage everyone to become paying members.
WE INVITE YOU TO BECOME A MEMBER

My Life: Deciding in Advance
In 2016, CHAC began a two year, community wide initiative about Advance Care Planning (ACP). The goal of "My Life: Deciding in Advance" is to increase the number of adults 18+ in La Plata County who have an Advance Directive that is accessible in the healthcare system. ACP most simply can be defined as the process of developing and expressing wishes for future healthcare.